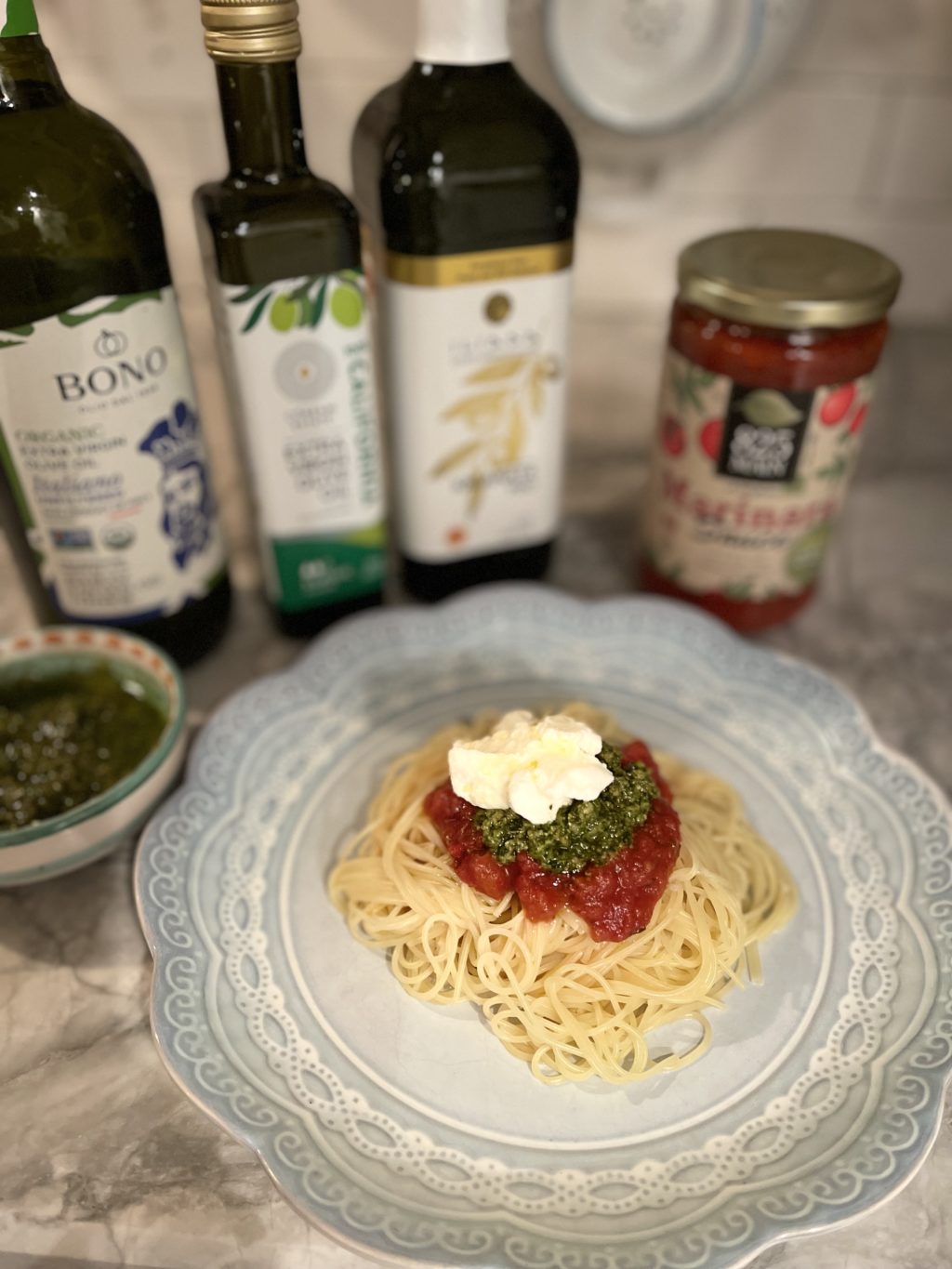 Fresh Basic Pesto Recipe
Ingredients:
2 cups of chopped fresh basil
½  cup grated cheese either Parmagiano or Romano (Do not use shelf stable type)
½  extra virgin olive oil
¼ cup of toasted pignoli nuts
1 clove garlic
¼ tsp salt
Procedure:
1. Wash and then coarsely chop the basil.
2. Toast the pignoli in a small skillet for a few minutes until lighty browned. Do not burn!
3. Add grated parmagiana or romano cheese, garlic, olive oil and salt
4. Blend together either in blender, food processor or an immersion blender.

It is ready to serve. Or you can put in fridge to be served later but be sure to layer top of pesto with olive oil to keep the basil from turning dark.  Pesto is served mixed in with pasta.  Of course, pasta "al dente."
Pasta Amalfitano
Layer 825 MAIN Marinara, Pesto and Ricotta drizzle with Extra Virgin Olive Oil and serve over your choice of pasta al'dente!