About Our Sauces
Simplicity is the key.
Each and every ingredient is meticulously chosen to create the freshest and tastiest dish possible. Frequent small batches keep the integrity of the ingredients, ensuring that every meal that incorporates our sauce is as delicious as the last and the next.
All the ingredients are non-GMO and gluten-free. Our fresh basil is from the Hudson Valley and fresh garlic from New York farms when in season. A back to basics rule means fresh ingredients and no additives.
825 Main Marinara Sauce
825 MAIN Marinara is not just for pasta. You can add it to meats, seafood and vegetables. It is made with California Plum Tomatoes, extra virgin olive oil, fresh garlic (when in season from the Hudson Valley), fresh parsley, fresh basil (when in season from the Hudson Valley, and oregano. It's chunky and the garlic is sweet and mild.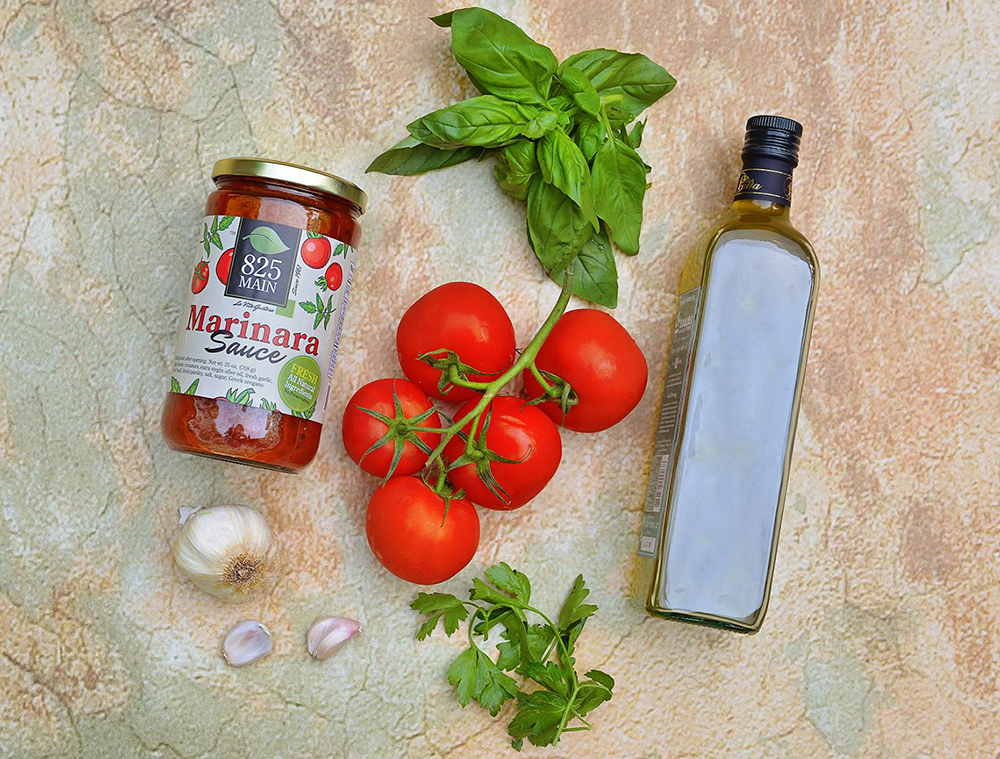 ---
825 Main Pizza MargheritA Sauce
The 825 MAIN Pizza Margherita Sauce is not only for pizza. It's also a smooth and creamy for pasta with a robust taste of garlic. Everything about it screams Italy. Made with imported Italian Plum Tomatoes, imported pecorino romano cheese, fresh basil (from the Hudson Valley when in season) and fresh garlic (from the Hudson valley when in season).