Serves 4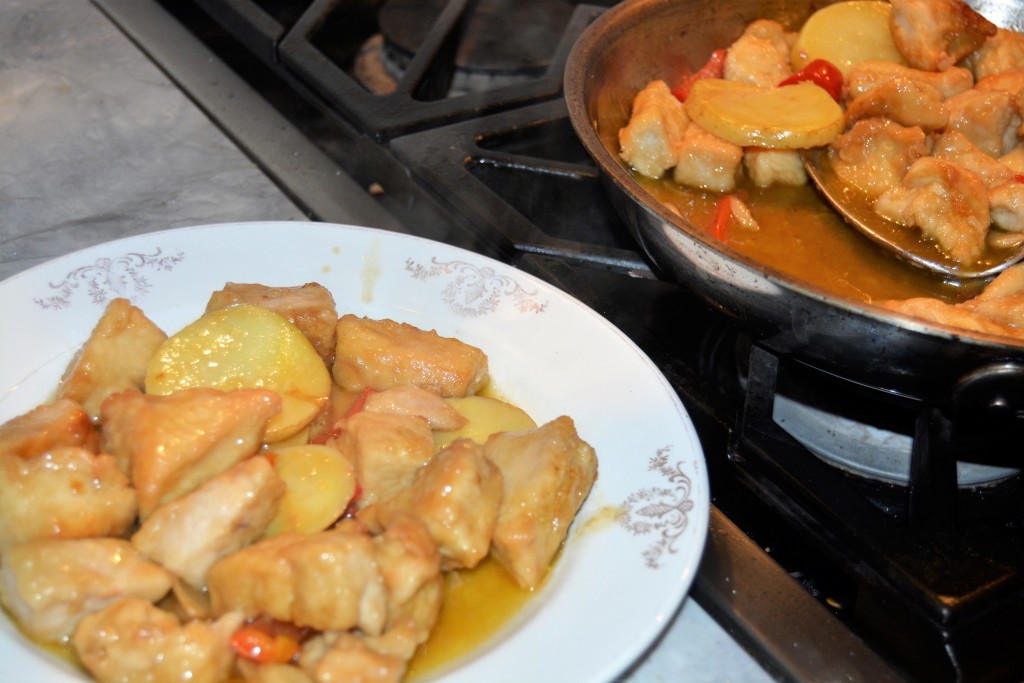 Ingredients:
4 Boneless Chicken breasts about a pound
½ cup of flour
Salt pepper
Canola Oil for frying
4 cloves of garlic
Extra Virgin Olive Oil
½ cup of white wine
½ chicken stock
½ cup of butter
4 hot cherry peppers packed in vinegar (slivered with seeds removed)
4 small Yukon potatoes (peeled and sliced in rounds boiled until tender)
Procedure:
Cut chicken in chunks.
Place cut up chicken in a zip lock bag with flour, salt and pepper to taste and shake.

Place in a colander and shake off flour

Fry chicken in Canola Oil
Drain chicken on paper towels

Slice garlic and

                    


Saute garlic in 2 tablespoons of Extra Virgin Olive Oil until a pale brown

Add wine, chicken stock, and butter and cook on medium heat (salt and pepper to taste)

 


Add cooked chicken and potatoes and cook until bubbly.
You may add a few tablespoons of vinegar that peppers were packed in for extra tartness
My Pickled Hot Cherry Peppers with black peppercorns, bay leaves and peeled garlic!