Here's a popular shrimp recipe from our restaurant menu.
Serves 4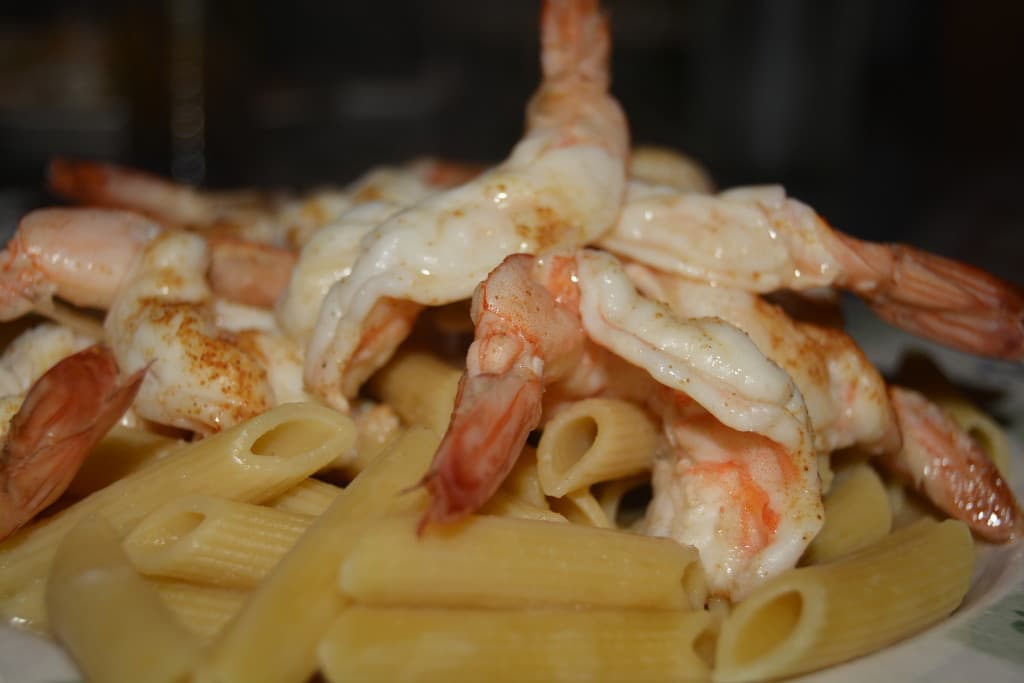 Ingredients:
1 1/2 lbs. Colossal shrimp (For information on choosing shrimp see my last blog post)
4 garlic cloves thinly sliced
1 tablespoon salt
1/2 cup sherry wine
1 1/2 cups butter (less butter if you don't plan on serving over pasta)
Paprika
1 tablespoon parsley finely chopped
Lemon wedges (optional)
Pasta (optional)
Procedures:
1. Peel and devein shrimp leaving the tail on then butterfly the shrimp.
2. Place shrimp in a single layer of a shallow pan.
3. Sprinkle with garlic and salt.
4. Place sliced butter on shrimp and drizzle wine over the shrimp.
5. Sprinkle with paprika

6. Broil 3-4 minutes and turn shrimp, broil 3-4 minutes more until opaque.  Remove and place over pasta of your choice. Garnish with parsley and lemon wedges.


Buon Appetito!
Happy New Year!