Staying along the path of garlic and oil based recipes, I thought I would share the recipe for Piccata Sauce this time. You will find that "the restaurant" sauces are different from same named sauces prepared in other establishments.  You may think you are ordering the same dish but don't be surprised to find the flavor is not the same. In fact you will probably be disappointed.  "The restaurant" sauces pack a lot of flavor and use ingredients not often found in typical recipes.   In this recipe I am going to serve the Picatta Sauce over chicken but we also used this sauce over egg battered filet of sole, shrimp, and broiled salmon.  Before I continue I want to inform you all that these recipes are from my husband Jim that were handed down from my dad.  I am converting them into recipes for the home cook. Jim was the chef at "the restaurant" for a great part of the latter years.  As you continue to walk down memory lane with me you will learn how this all came to be.
*The following recipe serves 2-3 people.  We used skinless breast of chicken.  Depending on the size of the breast…slice it into 3 horizontal slices .  Take each slice and cut it in half.  You will have 6 pieces.  Sometimes the meat departments will sell the chicken already in large scallopini slices which you will still have to slice in half. 
Take one of the slices and put it in a plastic gallon size freezer bag ( freezer bags are thicker than the regular storage bags) using the flat part of the meat cleaver pound 3-4 times on one side and then flip to pound the chicken on the other side.  Do this to all the other 5 slices.  Using plastic freezer bags makes it easier to keep your kitchen clean and sanitary.
Beat up three eggs in a bowl and put ½  cup of flour (you may need more)  in another bowl.  Salt the slices of chicken on both sides, dredge in flour and then in the beaten egg.  These slices are then fried in a pan with vegetable oil until  golden in color.  Don't worry if they aren't cooked through because we finish cooking the chicken in the sauce.  After all the chicken has been prepared we set it aside and make the Piccata Sauce.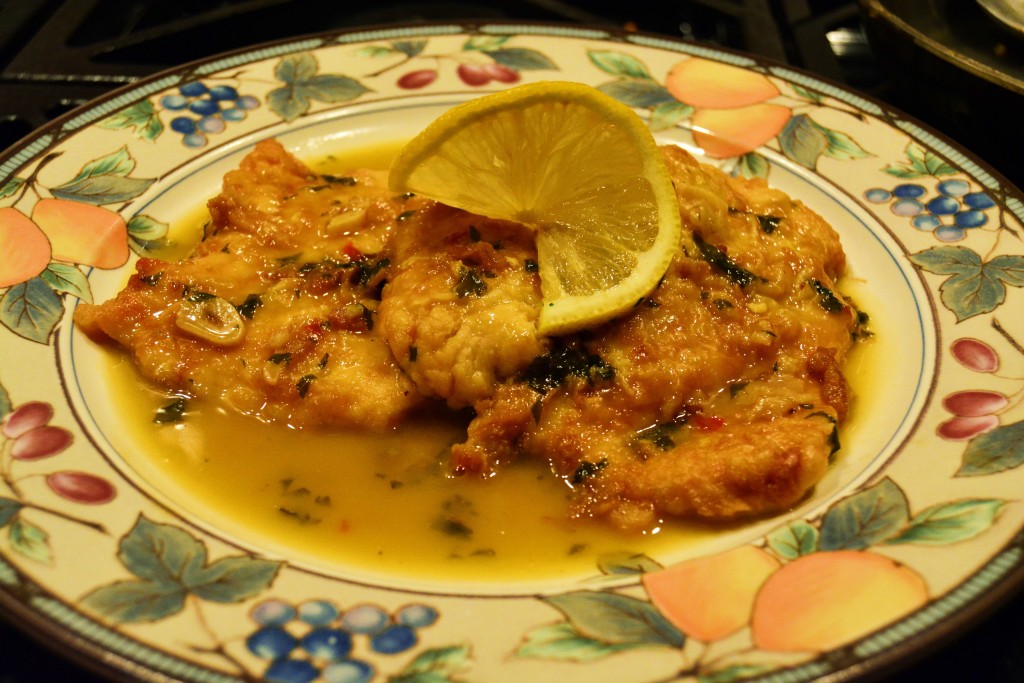 Picatta Sauce (Chicken Scallopini ala Piccata)
(serves 2-3 people)
Ingredients:
1 large clove of garlic thinly sliced
2 Tbs of Extra Virgin Olive Oil
1 Tbs of chopped Italian parsley
4 Tbs salted butter
Juice of 1 lemon (yields ¼ lemon juice)
Pinch of red pepper
¼ sherry wine
2 shakes of Tabasco sauce
1/8 tsp of salt
6 slices of prepared chicken scallopini (*see above paragraphs)
Procedure:
Saute garlic and oil until golden take off burner and throw in the chopped parsley.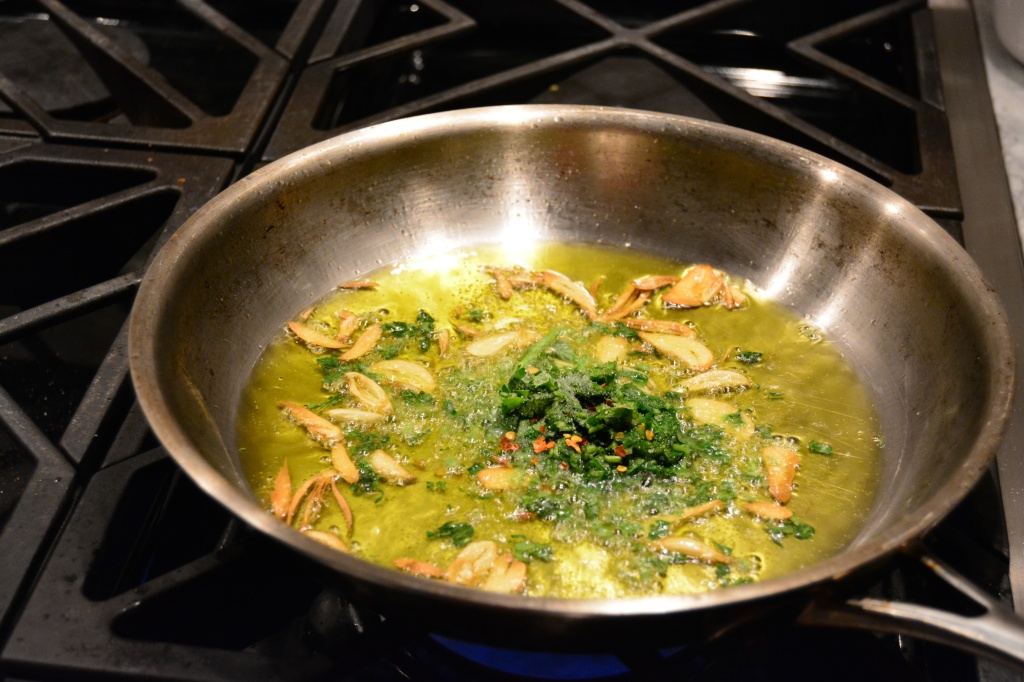 Add the rest of the ingredients and put back on burner.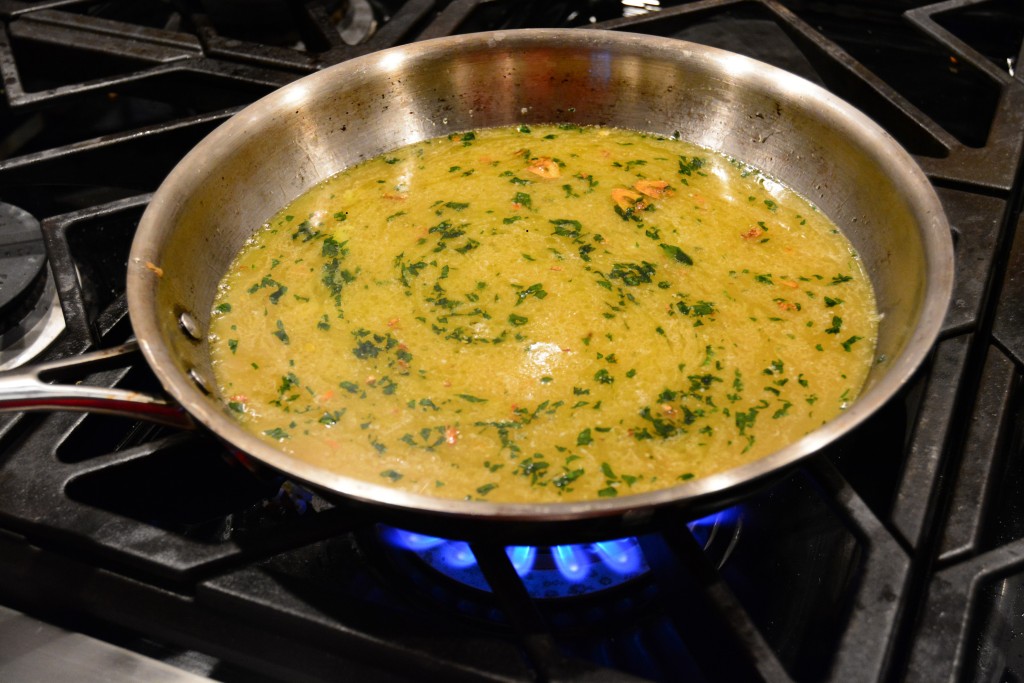 Add the prepared chicken scallopini.

Cook for 13 minutes over medium heat.  The sauce will evaporate until about half the original amount.

Bon'appetitto!